In Burgas there are two universities
"Prof. D-r. Assen Zlatarov" University
"Prof. D-r. Assen Zlatarov" University is the only state university in Southeast Bulgaria. It was founded on 6th October 1963 by Decree № 162 of the Council of Ministers as a Higher Chemico-technological institute "Prof. D-r. Assen Zlatarov" which connected forever it with the name of its patron. "Prof. D-r. Assen Zlatarov" University was ratified as such by a resolution of the National Assembly in 1995.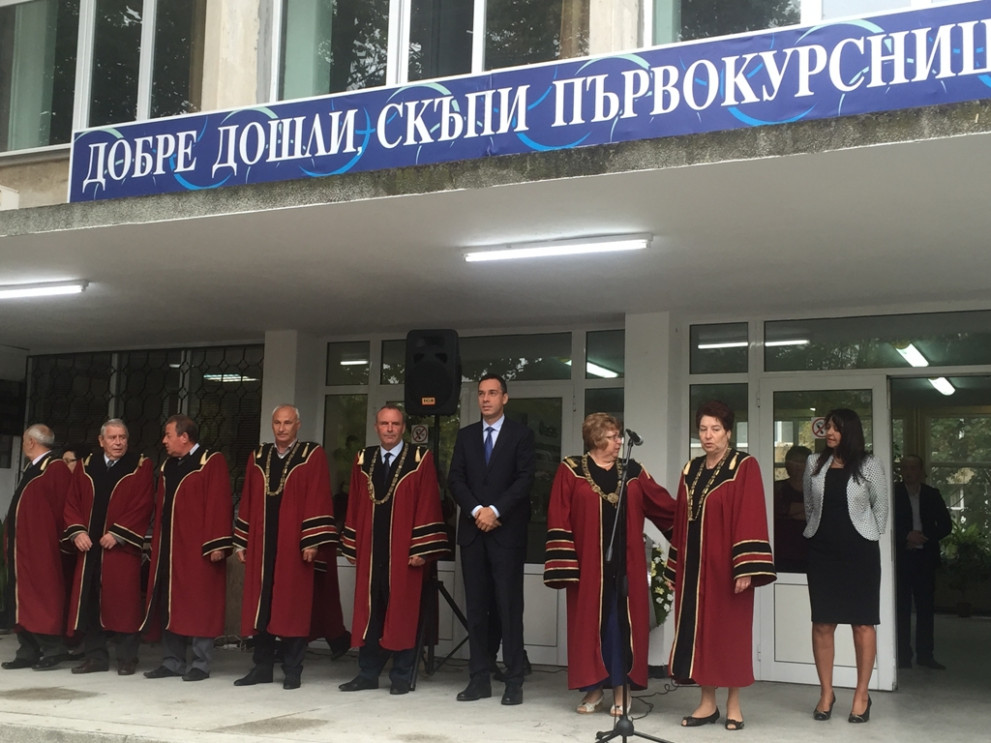 "Prof. D-r. Assen Zlatarov" University was institutionally accredited by resolution №16 of 17.05. 2007 of the National Evaluation and Accreditation Agency for the term of 6 years.
Tuition is carried out in three faculties - Faculty of technical sciences, Faculty of natural sciences and Faculty of social sciences. It includes three colleges – technical college, Medical College and College of Tourism. Tuition is carried out in 29 accredited Bachelor and over 60 Master programs. The Department of foreign language studies, the central scientific research library and the Computer centre have their honourable place in the structure of the university. Students, studying at the University, acquire the educational and qualification degrees of "professional Bachelor", "Bachelor" and "Master", as well as the educational and qualification degree of "Doctor".
More than 320 highly qualified lecturers, 127 of them habilitated, teach at the university. Organization and management of the educational process at the university comply with the European requirements and criteria for qualitative educational and research process. A university evaluation and education quality maintenance system has been worked out. The University has been rated among the first in Bulgaria according to the quality of the research on Hirsch system for scientific contribution.. Carrying out the policy of the university management for rejuvenating and heightening the qualification of the academic staff, there has been a practice established for announcing competitions on all levels – from "assistant professor" to "professor".
Prof. Dr. Assen Zlatarov University has a modern material base and facilities which comply with the state requirements for high quality of education. It consists of six academic buildings, sports facilities, three student hostels, three student canteens and a medical service centre. The hostels can accommodate all the students who are not residents of Burgas.
The university library comprises the Central library and three affiliates. The library offers materials of different areas of knowledge – social, economic, humanitarian and technical studies. There are 150 equipped seats in the reading room. Access to scientific database Scopus, Science Direct, EmBase, Web of Knowledge is provided.
Burgas Free University /BFU/
Legal Status
Burgas Free University /BFU/ was established with an Act of The Great National Assembly on 18 September 1991, and is one of the first non-state universities in the country.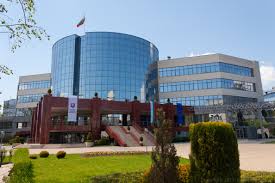 The University is accredited by the National Evaluation and Accreditation Agency and is certified under the International Quality Standard ISO 9001:2008.
BFU is a modern and innovative university, caring for its students and their professional realization, and which has significant academic achievements and an internationally recognized status:
BFU is a member of the European Universities Association /EUA/;
It has signed Agreements of Cooperation with 36 universities and organizations in Europe, America, Asia and Africa;
It implements students and staff exchange programmes with 24 universities in Europe;
It participates in the ECTS;
It works under joint international projects with more than 100 universities and organizations;
BFU is a partner of UNESCO under the UNITWIN/UNESCO Chairs Prpgramme, and is a host institution of UNESCO Chair on Culture of Peace and Human Rights.
It is the mission of Burgas Free University to be a flexible, enterprising and socially responsible institution, which provides training of undergraduates and graduates with skills for quick professional realization and a career in a dynamic and globalizing environment.
The main aims of the activities at BFU are as follows:
To inspire and stimulate the students for high achievements, social development and life-long learning;
To provide scientific and professional environment, which allows for contribution, entrepreneurship and leadership;
To incorporate, protect and support the contemporary academic community, its scientific and research teams;
To achieve scientific results of public importance, to promote their application into training and practice;
To contribute to the intellectual and spiritual development of personality and society, to maintain and enrich the national and human values.

Academic profile
Burgas Free University provides education and training in the following academic areas:
Legal, Social and Economic Sciences;
Humanities;
Technical and Computer Sciences.