Climate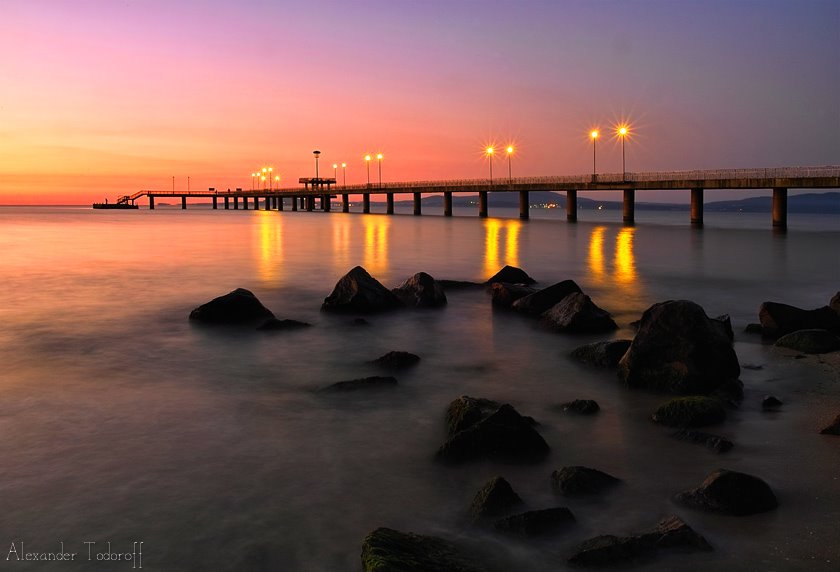 Burgas has a humid subtropical climate (Köppen climate classification Cfa), with some continental influences. The summertime in Burgas lasts about five months from mid-May until late September. Average temperatures during high season is 24 °C. Summertime sea temperatures stay around 23 °C-24 °C at sunrise and go up to 29 °C-30 °C at dawn, averaging 26 °C. Winters are milder compared with the inland part of the country, with average temperatures of 4 °C-5 °C and below 0 °C during the night. Snow is possible in December, January, February and rarely in March. Snow falls in winter only several times and can quickly melt. The highest temperature was recorded in August 2003, at 42.8 °C and the lowest at -17.8 °C in January, 1952.
Geography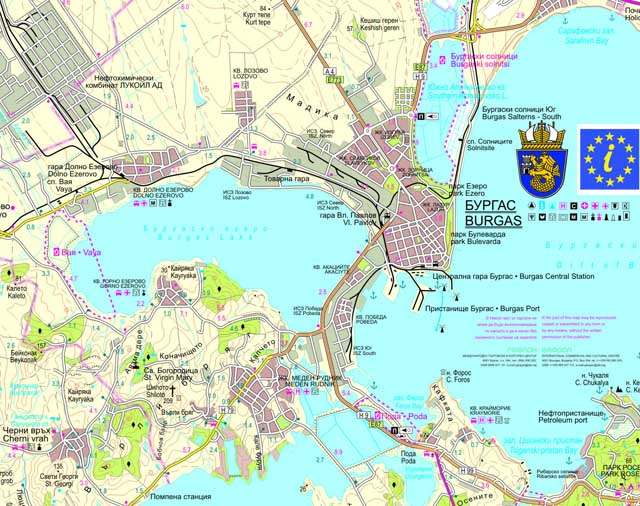 Burgas is situated in the westernmost point of the bay of the same name and in the eastern part of the Burgas Plain, in the east of the Upper Thracian Plain. Burgas is located 389 kilometres (242 mi) from Sofia, 272 km (169 mi) from Plovdiv, and 335 km (208 mi) from Istanbul. To the west, south and north, the city is surrounded by the Burgas Lakes: Burgas, Atanasovsko and Mandrensko, which are home to several hundred bird species. Pan-European corridor 8 passes through the city,[6] the European routes E87 and E773, and the longest national rout I/6.
The St. Anastasia Island is a part of the city.